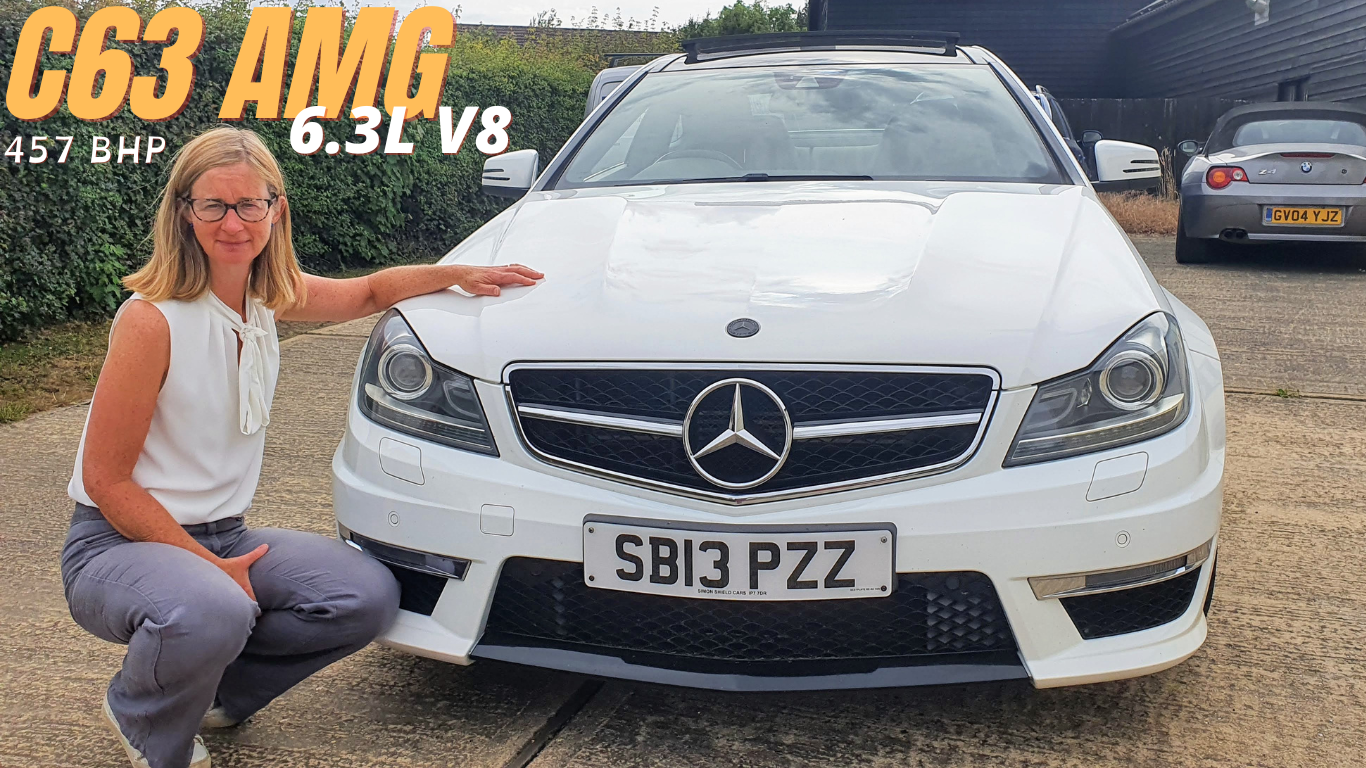 2013 Merc C63 AMG fun driving car
2013 Mercedes Benz C63 AMG Auto coupe 6.3l V8 456bhp
Do you fancy driving a fun car, then the C63 is the car for you. Switching from comfort mode to sport+ is great fun. There is also racing mode, but I've not dared use this option. It looks like a c class from the outside, but once you get in the driving seat you realise it isn't. It glides across the tarmac, which isn't an easy thing to do in this country with so many potholes. It is so easy to drive, reverse, and the noise. Don't get more started on the noise. Once you start up the engine, it just purrs, spits, pops and generally makes a lot of noise, which is what you want from a fun car.
The alloy wheels have been scuffed and need refurbishing, we are leaving it to you, the customer, to decide what colour you want them and we will do this free of charge when you purchase the car. Everyone wants a different colour and finish these days and this will be personal to you.
It has done 72.400 miles from new and been looked after by a local Mercedes specialist near us.
You need to come and take a look at this car and test drive it too. Don't be long, as it won't hang around.
Check out the link below for more information.
https://www.simonshieldcars.co.uk/used/mercedes-benz/c-class/c63-2dr-auto/ipswich/suffolk/20591472
Latest News
07-06-2022
Where is my spare wheel? A weekend away, someone else is driving. What a…
Read more >
13-04-2022
Easter seems to have come around very quickly this year and it is a late one…
Read more >