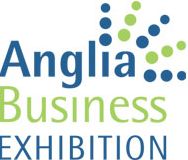 Anglia Business Exhibition - Trinity Park, Ipswich #ABE15
Are you going to be at Anglia Business Exhibition on Wednesday 6th May 2015 at Trinity Park, (Suffolk Show ground) Ipswich today? It's open between 11.30am - 6pm. I'll be there (Caroline) on the Federation of Small Businesses stand number 157 zone C from 11.30-12.30pm. I'll be tweeting and instagramming photos and connections all day tomorrow using the hashtag #abe15. Follow us on Twitter or Instagram.
If you've got a stand let me know and I'll pop along and see you.
It's run by ISSBA but you don't have to be a member to attend. I think it's sold out for this year, but you can take a stand or attend next year. Suffolk will be out in force.
Latest News
13-04-2022
Easter seems to have come around very quickly this year and it is a late one…
Read more >
25-03-2022
As of 25th March 2022, it will be illegal to use your handheld mobile phone…
Read more >
18-03-2022
Do you use your local car wash? I found out something new today a Car Wash…
Read more >