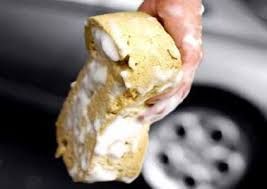 Are you selling your used car? Simon Shield Cars buying
Are you looking to part exchange your used car or sell your car. Simon Shield Cars can help you with your options.
Before coming into our garage, give your car a good wash and valet. It might even be worth having a professional valet carried out as they get into all the nooks and crevices that you probably don't even know are in your second hand car. You may even find some old CD's that you thought you'd lost. If any dents need work on them, do it, you'll get a better price when you've completed the work. (You can always ask different garages for a quotes.)
Check your car's value against others on the internet, so that you have an idea before coming in. This will give you a starting point and there are many car sites, selling used cars.
When you come along to the showroom, don't forget to bring with you all your logbooks (service records) and receipts (if you still have them), current MOT certificate, all the keys, spare wheel & covers, locking wheel nut, radio code and of course the most important part, the second hand car. You'll be surprised how many turn up without the second hand car. If you do bring the used car along, Simon will be able to give you a proper estimate for part exchanging or purchasing the car from you.
Simon will drive the car and look at the paintwork for dents and scratches, check all the paperwork is correct and up to date and go through the pre-delivery inspection form that Simon Shield Cars use.
If a price is agreed, a time and date will be set to bring in the car and payment made, or if you want to do it there and then, that's ok too.
Why not give us a call today to discuss your used car 01473 658091.
Latest News
07-06-2022
Where is my spare wheel? A weekend away, someone else is driving. What a…
Read more >
13-04-2022
Easter seems to have come around very quickly this year and it is a late one…
Read more >
25-03-2022
As of 25th March 2022, it will be illegal to use your handheld mobile phone…
Read more >