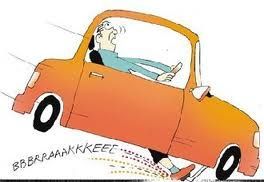 Britain's most profitable speed camera
£189,140 worth of fines has been collected from a speed camera in north east of England, in the past year. It's on the M60 Junction 25, so make sure you're not speeding when passing this speed camera. That's 9,326 motorists in a big hurry. This information was requested by LV Car Insurance and has now been released to us. The total amount spent on speeding last year was £22 million pounds by the British public. The nearest camera to us is in Newmarket and 8,964 people were caught speeding on the A14.
LV car insurance managing director John O'Roarke:
"It can be easy for motorists to become complacent when they get behind the wheel, especially when they drive on the same roads day in and day out.
"However, it's important that drivers always concentrate on the road so they can spot any new road signs, changes in speed limits, and are aware of what other motorists are doing."
The minimum penalty for speeding is now a £100 fine and three penalty points added to your driving licence. Experienced drivers amassing 12 or more points within three years face being disqualified, but drivers collecting six points within two years of passing their driving test can have their licence revoked.
Latest News
07-06-2022
Where is my spare wheel? A weekend away, someone else is driving. What a…
Read more >
13-04-2022
Easter seems to have come around very quickly this year and it is a late one…
Read more >
25-03-2022
As of 25th March 2022, it will be illegal to use your handheld mobile phone…
Read more >