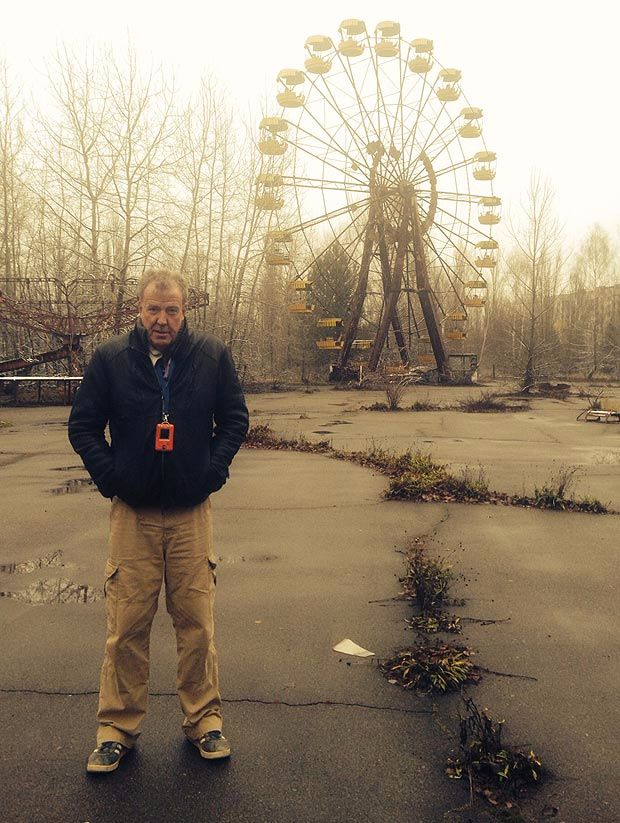 Chernobyl children are here - Simon Shield Cars charity choice, Ipswich, Suffolk
Back in February 2014, Top Gear visited the Chernobyl nuclear power station disaster site.
Jeremy Clarkson, Richard Hammond and James May had to drive small compact 1.0 litre cars across Ukraine to the Belarus border. They didn't know what the challenge would be until half way.
Once they arrived in Kiev, the final challenge began and they had to drive 100 miles using only 23 litres of fuel. Slightly tricky in cars that achieve at least 60 mpg. If they failed, they would have to drive inside the Chernobyl nuclear power station exclusion zone. A 30 km area around the power station that was devastated in 1986 by a nuclear explosion.
Richard managed it by doing all sorts of wiggly driving, however he did get stopped by the Police. James and Jeremy didn't succeed and ended up driving through the Chernobyl exclusion zone with a Geiger counter pinging up and down. What an eerie desolate place this is. If you want to see the whole story tune in on BBC I-player.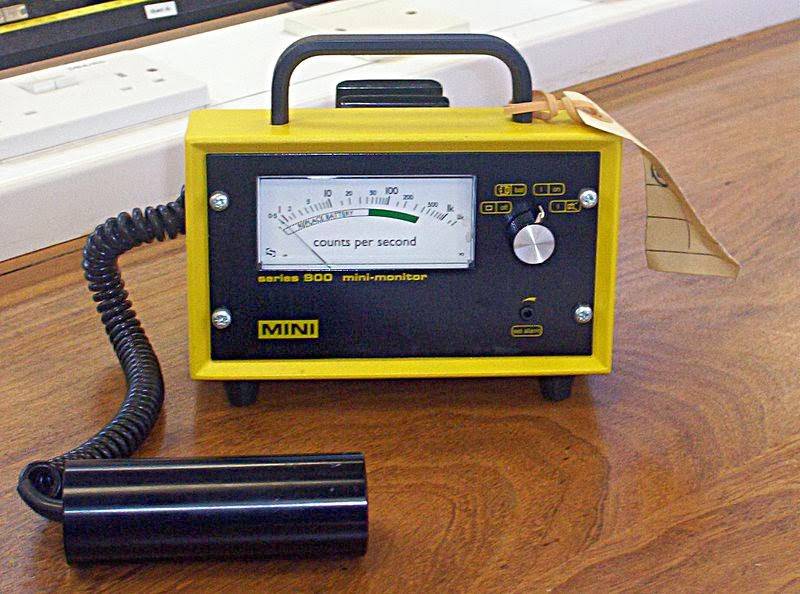 Geiger Counter courtesy of Wikipedia
If you would like to help the people of Belarus, there is a charity that we support called Chernobyl Children's Life Line. Simon and Caroline Shield, of Simon Shield Cars got involved last year as a hosting family. One of the main aims is:
To bring child victims of the Chernobyl disaster to the UK for recuperative breaks of four weeks - over 46,000 have been brought over to stay with host families since we started in 1992.
Elizabeth Parker, leader of the Suffolk branch, approached us through mutual friends, to become a host family. Lots of evening meetings ensued and finally we discovered the name and details about the child we would be having to stay.
Elizabeth runs a ship shape group of about 20 children with volunteer families. The children stay for 4 weeks respite care in July/August. The children arrive on a Sunday night and come home with us (ours was car sick). On Monday morning you go to the centre (local football team centre) to choose clothes from the charity shop. The children arrive with only a little handbag or plastic bag of food. From Tuesday, you drop them off at the centre from 8.30am - 4.30pm for group activities. This can range from school shoe shopping, dentist, optician, ten pin bowling, beach; swimming, canoeing, tea party, picnics at the local park. You name it Elizabeth has organised it.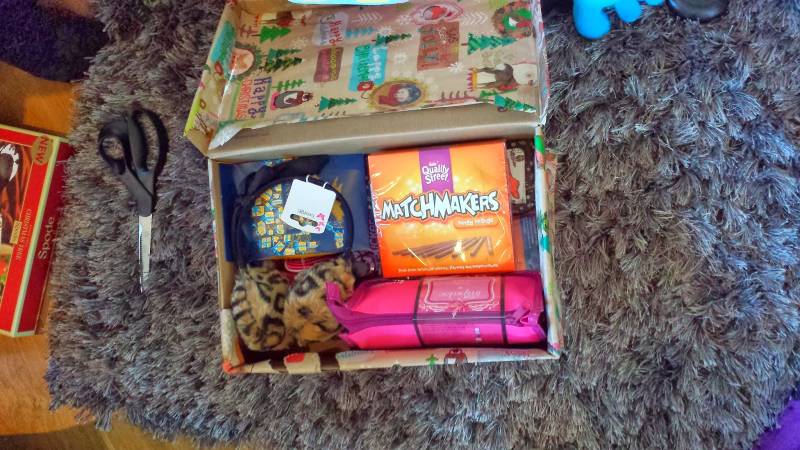 Shoe boxes for Chernobyl Children
The complete and utter joy on their faces is indescribable and it's worth it just to see smiley happy children. They can hardly speak any English and sign language is used. After about a week, they eat and eat and eat, mainly meat and vegetables.

On Wednesday 18th December 2013, I had a call from Elizabeth to say that a little Belrussian had come over and had nowhere to stay. My immediate answer was yes we would be happy to have her to stay for 3 weeks. This time there were no activities organised as it was a private visit. Luckily the Suffolk branch pulled out the stops with presents for her and she got along with our daughter well, after a few hiccups.

We've just the one daughter, who looks upon Christmas as her time with the family and this visit has taught her many life skills.

I saw one of my neighbours, out walking, and he was so kind to offer the charity a cheque. I had a tear in my eye, people are so generous and you can be too. Host families are not paid for their time and effort, it's all voluntary.

The fundraising season is about to start again and if anyone would like to donate an item to the charity shop or raffle prize please contact me. Thank you.

The hosting process is about to start again for this year and if you're interested in helping in anyway please contact Elizabeth Parker on 07771 550 868. To find out more click on website: http://www.ccll.org.uk/midsuffolk/

Or if you would like any further information from me, please send me a message.


October 2014
I organised a charity fashion for 100 people at a local hotel for this charity and raised £1,004 which will go towards bringing the children over from Belarus.

July 2015
Our little Chernobyl girl has arrived, a new one every year. She's been with us for 2 weeks and settling in well. Today they've been to a camel farm and can't wait to see her face when she comes home.

You can find us on: Twitter, Facebook, Instagram, Pinterest, Google+
Latest News
13-04-2022
Easter seems to have come around very quickly this year and it is a late one…
Read more >
25-03-2022
As of 25th March 2022, it will be illegal to use your handheld mobile phone…
Read more >
18-03-2022
Do you use your local car wash? I found out something new today a Car Wash…
Read more >