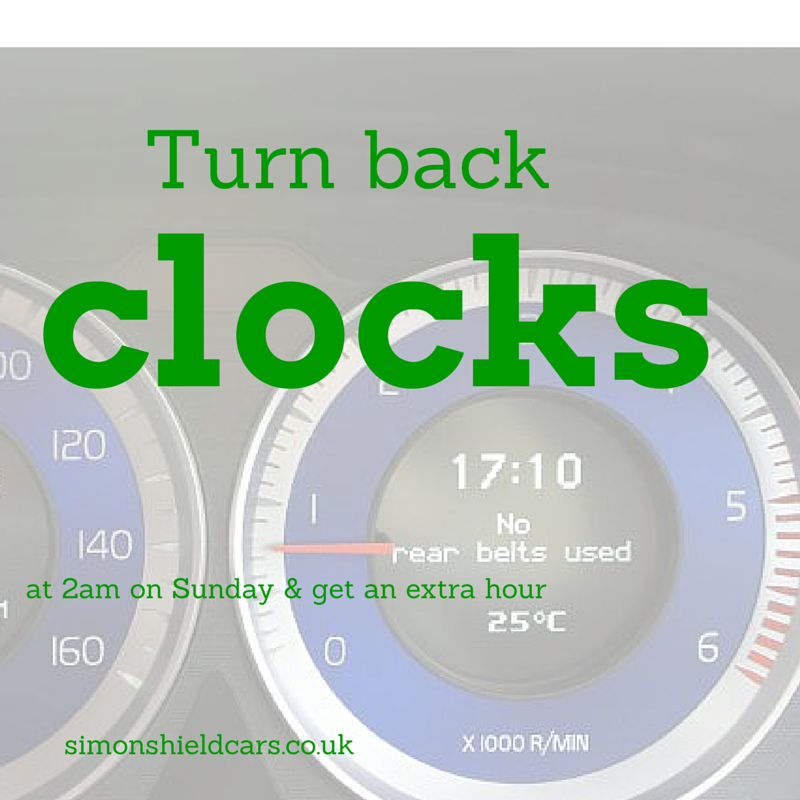 Clocks turn back tonight
Are you ready for Autumn? The clocks are turned back an hour at 2 am on Sunday. An easy way to remember whether the clocks go forward or back think of "spring forward and fall back". This brings us back to Greenwich Mean Time (GMT) which means that the sunrise and sunset will be 1 hour earlier.
What do you think? Should we still use this dated system.
The Royal Society for the Prevention of Accidents has argued that lighter evenings would reduce the number of accidents, while environmental campaign group 10:10's Lighter Later Campaign says that the move would save almost 500,000 tonnes of Co2 a year, equivalent to taking 185,000 cars off the road permanently.
Latest News
07-06-2022
Where is my spare wheel? A weekend away, someone else is driving. What a…
Read more >
13-04-2022
Easter seems to have come around very quickly this year and it is a late one…
Read more >
25-03-2022
As of 25th March 2022, it will be illegal to use your handheld mobile phone…
Read more >