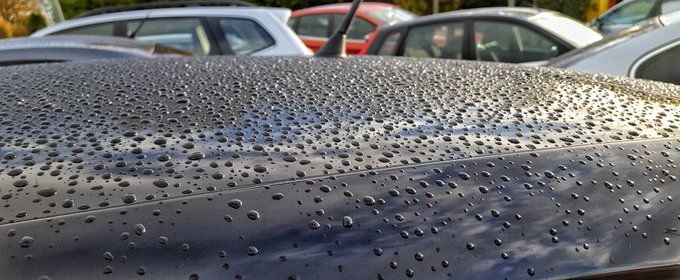 Driving in Wet conditions
The First day of Autumn is here (23rd September 2019) and the next day, it rains. It is a welcome sight in Suffolk as it has been very dry over the summer months. However, it is harder to drive when the rain is dripping down onto your windscreen.
Now that the weather is changing it is a good idea to check your windscreen wiper blades and lights are working, top up your washer bottle too. Whilst you are checking the car, check your tyre. You may need to order new parts or take it to your local garage for a quote. Base Garage next to us would be more than happy to help. Good value too.
It is also important to understand how to drive in wet conditions. So what should you do:
First and foremost: Slow down
Make sure there is enough distance between your car and the used car in front
Have dipped headlights on (the auto setting on your lights might not put them on for you)
Avoid puddles and pools of water
Ensure you know how to aquaplane if it happens
Try to avoid pedestrians getting wet
Have I missed anything from this list?
Please do call us for any advice on driving or buying or selling a used car: Simon Shield Cars 01473 658091
Check out our 5 star reviews on Google and Autotrader
Finance options available
Highly rated by Autotrader: 2017, 2018, 2019

Latest News
13-04-2022
Easter seems to have come around very quickly this year and it is a late one…
Read more >
25-03-2022
As of 25th March 2022, it will be illegal to use your handheld mobile phone…
Read more >
18-03-2022
Do you use your local car wash? I found out something new today a Car Wash…
Read more >