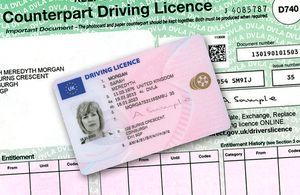 Driving Licence paper counterpart disappearing
As from January 2015, the paper counterpart of the your driving licence will no longer be required. DVLA will only issue photocards from this point onwards. If you still have the old style paper copy, this will still be the current issue, until you decide to renew it.
There are lots of changing going on at DVLA at the moment and we'll keep you up-to-date with all these going on. Road Tax is changing from October and a lot of DVLA offices are closing.
Photo courtesy of www.gov.uk.
Latest News
13-04-2022
Easter seems to have come around very quickly this year and it is a late one…
Read more >
25-03-2022
As of 25th March 2022, it will be illegal to use your handheld mobile phone…
Read more >
18-03-2022
Do you use your local car wash? I found out something new today a Car Wash…
Read more >