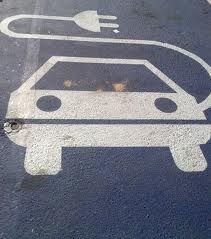 Electric Cars more to recharge than refueling with diesel
Since April the Government have stopped funding for the installation and maintenance of electric charging points for electric cars. What does this mean for owners. Basically if you've not got a charger at home you will be paying anywhere between £5.00 and £7.50 for a 30 minute rapid charge around the country. Councils and operators alike will be starting to charge. Most electric car owners do have a charger at home and will have to rely on this.
Andrew Fenwick-Green, marketing secretary of the Electric Vehicle Drivers Association, drives a Nissan Leaf. He said: "A gallon of diesel for most eco-diesels will cost you £6.30 and get you around 60 miles.
"A 30-minute rapid charge in my Nissan Leaf would give you a range of 64 miles. So we're paying an extra £1.20 more to get the same mileage. It's madness... if the rapid chargers go up to £7.50 we're going to kill the market at a stroke".
Lady Kramer said: "The whole point of this is that you charge at home. That leaves you with a cost of about 2p per mile, which is why it's attractive to the people who have been buying these cars."
"The public rapid chargers are intended for occasional use."
She added that the industry could have communicated with customers better but the shift to charging would not stymie the emerging electric vehicle market.
What do you think?
Latest News
07-06-2022
Where is my spare wheel? A weekend away, someone else is driving. What a…
Read more >
13-04-2022
Easter seems to have come around very quickly this year and it is a late one…
Read more >
25-03-2022
As of 25th March 2022, it will be illegal to use your handheld mobile phone…
Read more >