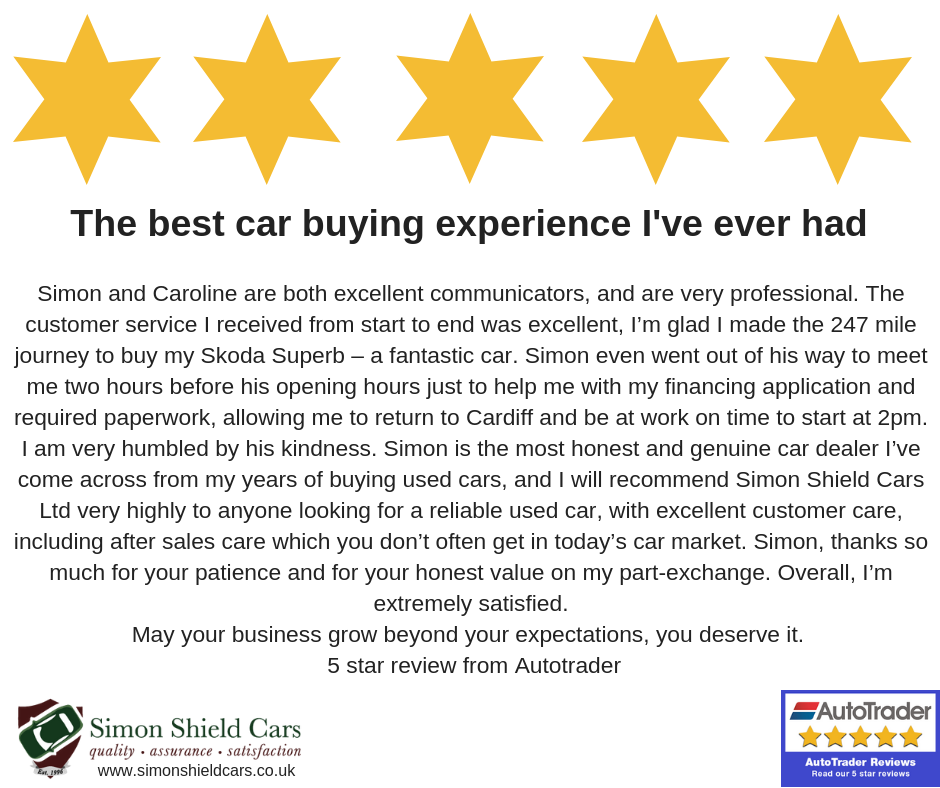 Fake reviews - Genuine reviews
Do you read reviews on businesses before buying a used car?
It has recently come to light that the Amazon website has been inundated with 5 star fake reviews. What? Consumer reports analysed 14 product lines in tech and found that most of the 5 star reviews were for an unbranded product and put on the same day.
So how do we ensure we only receive genuine reviews? We use the Autotrader system as it is where we advertise our cars to you. You can only review Simon Shield Cars, if you have purchased a used car from us and the link is sent from Autotrader. You then send a reply email with the review and it gets put onto our page by Autotrader. All fair and square. Check out our 5 star (genuine 😊) reviews - 123 at the last count. Not bad for a small family business.
Latest News
13-04-2022
Easter seems to have come around very quickly this year and it is a late one…
Read more >
25-03-2022
As of 25th March 2022, it will be illegal to use your handheld mobile phone…
Read more >
18-03-2022
Do you use your local car wash? I found out something new today a Car Wash…
Read more >