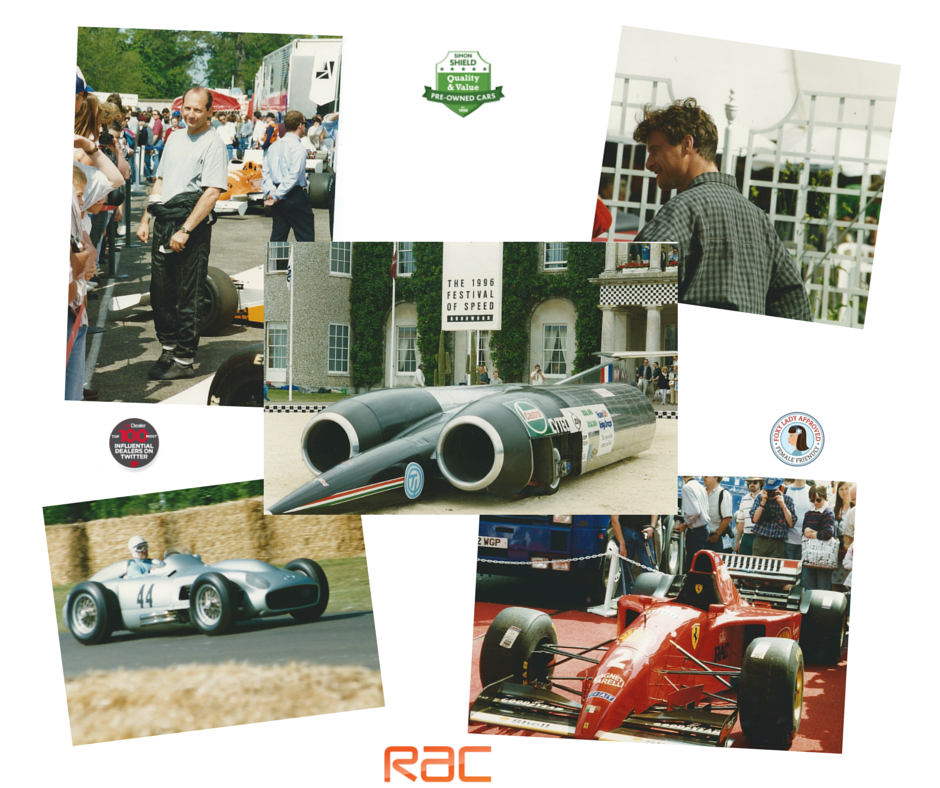 Festival of Speed at Goodwood, new,used, classic cars on show
Who's going to Festival of Speed at Goodwood?
It's that time of year again when the expensive cars come out to drive up the hill.
Festival of Speed was set up in 1993 by Lord March for car enthusiasts. There is Wimbledon for tennis lovers; sailors have Cowes; Ascot for horse racing enthusiasts and nothing for cars.
The plan was a simple one. Lord March simply decided to follow in his grandfather's footsteps and hold a hill-climb in the grounds of Goodwood House, his Sussex home.
The rules would be very simple. The rich and the famous would be invited to bring along their old cars and blast them up the 1.1mile drive as fast as they liked. Electronic timing would provide an element of competition.
Goodwood has changed beyong all recognition when the first 25,000 people stepped through the door. We were lucky enough to visit in 1996.
It's on the list of places to visit if you're a car lover, old, new or in between.
Today all the manufacturers have a stand and the new Ford Galaxy is being launched today at Goodwood. It's 20 years old.
Here's a picture of our visit in 1996. Who can you see?
Latest News
13-04-2022
Easter seems to have come around very quickly this year and it is a late one…
Read more >
25-03-2022
As of 25th March 2022, it will be illegal to use your handheld mobile phone…
Read more >
18-03-2022
Do you use your local car wash? I found out something new today a Car Wash…
Read more >