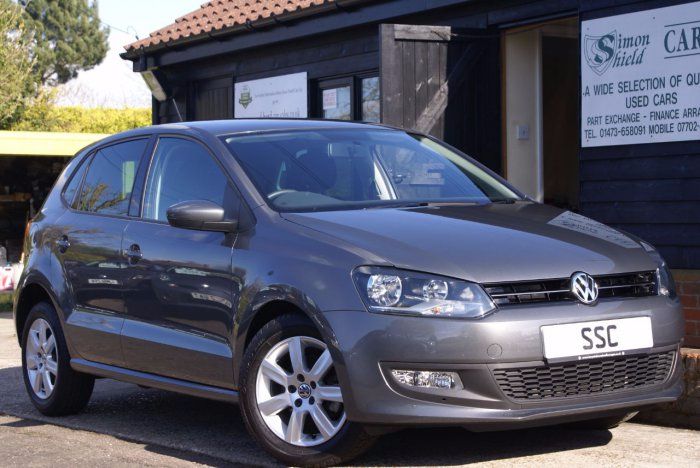 fɔlksˌvaːgən ˈpoːlo
Where did the VW Polo come from on throwback Thursday.
The Volkswagen Polo, was brought to life in 1975 and has seen 5 facelifts since, denoted by marks.
The Polo is known as a supermini or compact car, (however there is plenty of room for 5 people in the newer versions) with a transversely mounted engine and front wheel drive (always good in icy weather) in diesel and petrol engine format.
The Mark I was a rebadged Audi 50 and was around until 1981.The Mark II is the polo that I remember from 1981-1995. The era of driving lessons and first cars. The third generation is pretty close to what we see today, a new model on a new chassis and shared the platform with the Seat Ibiza Mark 2 but that was it, body parts were totally different.
The fourth generation 2002-2008 is starting to look very much like a Golf and shared a platform with the Seat Ibiza and Skoda Fabia (can you see how the VW group is enlarging).
The last generation was debuted at Geneva Motor Show in 2009 and was declared European Car of the Year in 2010 (first ever accolade) and followed with World Car of the Year 2010, WhatCar? Supermini of the year 2010.
If you would like to see one in the flesh and test drive it, come along to see ours in stock - click here: VW Polo 1.4 Match 5 door
Latest News
07-06-2022
Where is my spare wheel? A weekend away, someone else is driving. What a…
Read more >
13-04-2022
Easter seems to have come around very quickly this year and it is a late one…
Read more >
25-03-2022
As of 25th March 2022, it will be illegal to use your handheld mobile phone…
Read more >