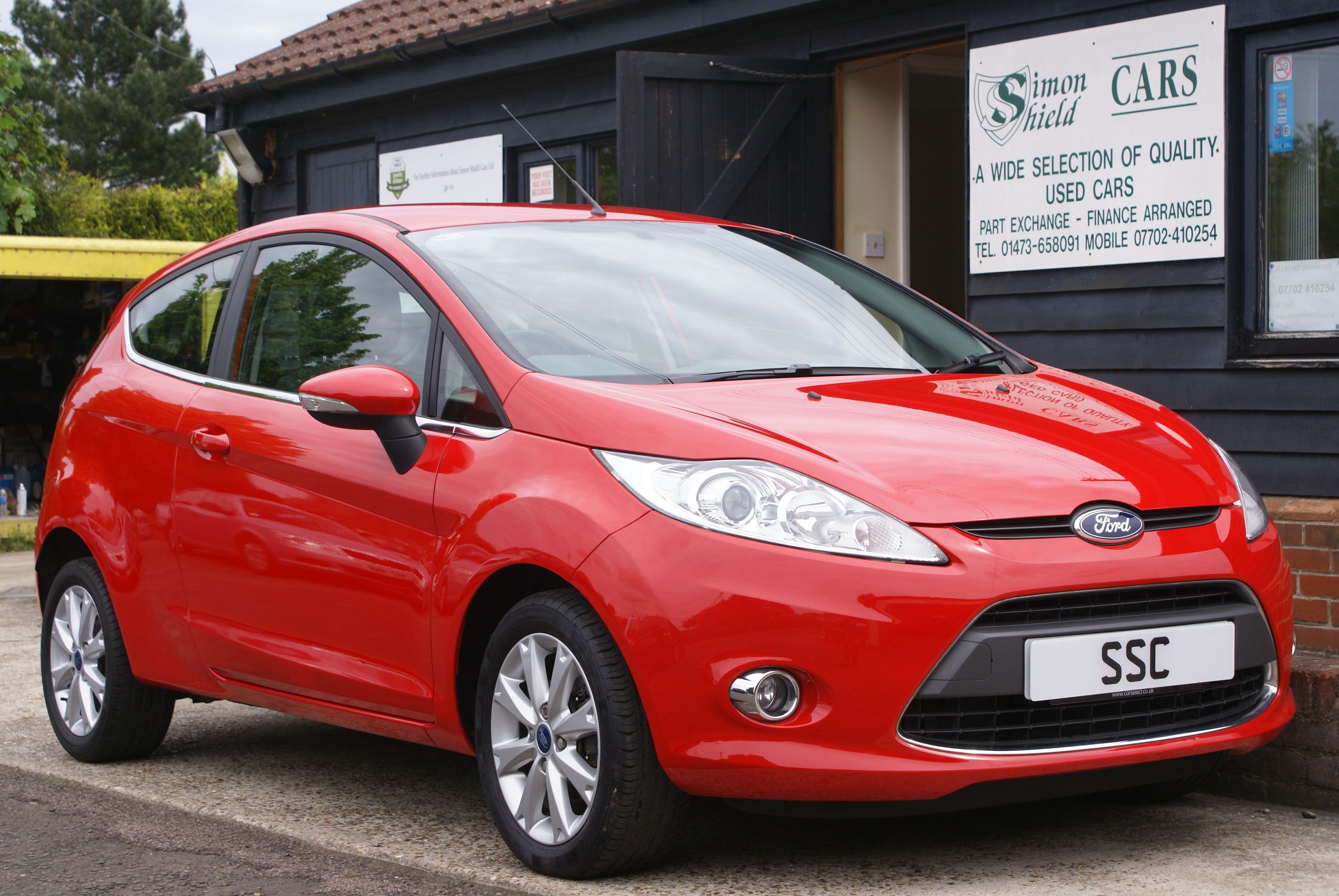 Ford Fiesta is best selling UK car ever
4,115,000 Ford Fiestas have been sold since 1976. The Fiesta topped the list in 2009 by beating the Focus and old Escort.
Have you ever owned a Fiesta? I think most of us have at some point in our car career.
Simon Shield Cars has the 1.4 Zetec Fiesta for sale on this very website.
WhatCar? Review gives the Fiesta 4 out of 5 stars
"The Fiesta comes with two types of suspension: standard and sports – with the sports found on Zetec models. All Fiestas are entertaining to drive and smooth out bumps well, but the Zetecs have the edge for fun."
"The Ford Fiesta is a stunning supermini that's both enjoyable to drive and sensible to own."
Auto Express puts it into the number one spot for superminis and says:
"In fact, perfectly judged controls make it a breeze to drive, whatever journey you're undertaking. The five-speed gearbox has a precise yet effortless action, while the strong brakes deliver excellent stopping power. The tried-and-tested 95bhp 1.4-litre Duratec engine doesn't have enough punch to out-accelerate the more powerful Rio or Clio turbo, but it's willing and keen to rev. Ultimately, the Kia is faster against the clock, yet the Fiesta is never outpaced on the road and it's easily the most fun to drive"

If you would like more information please don't hesitate to ring us on 01473 658091.
Latest News
07-06-2022
Where is my spare wheel? A weekend away, someone else is driving. What a…
Read more >
13-04-2022
Easter seems to have come around very quickly this year and it is a late one…
Read more >
25-03-2022
As of 25th March 2022, it will be illegal to use your handheld mobile phone…
Read more >