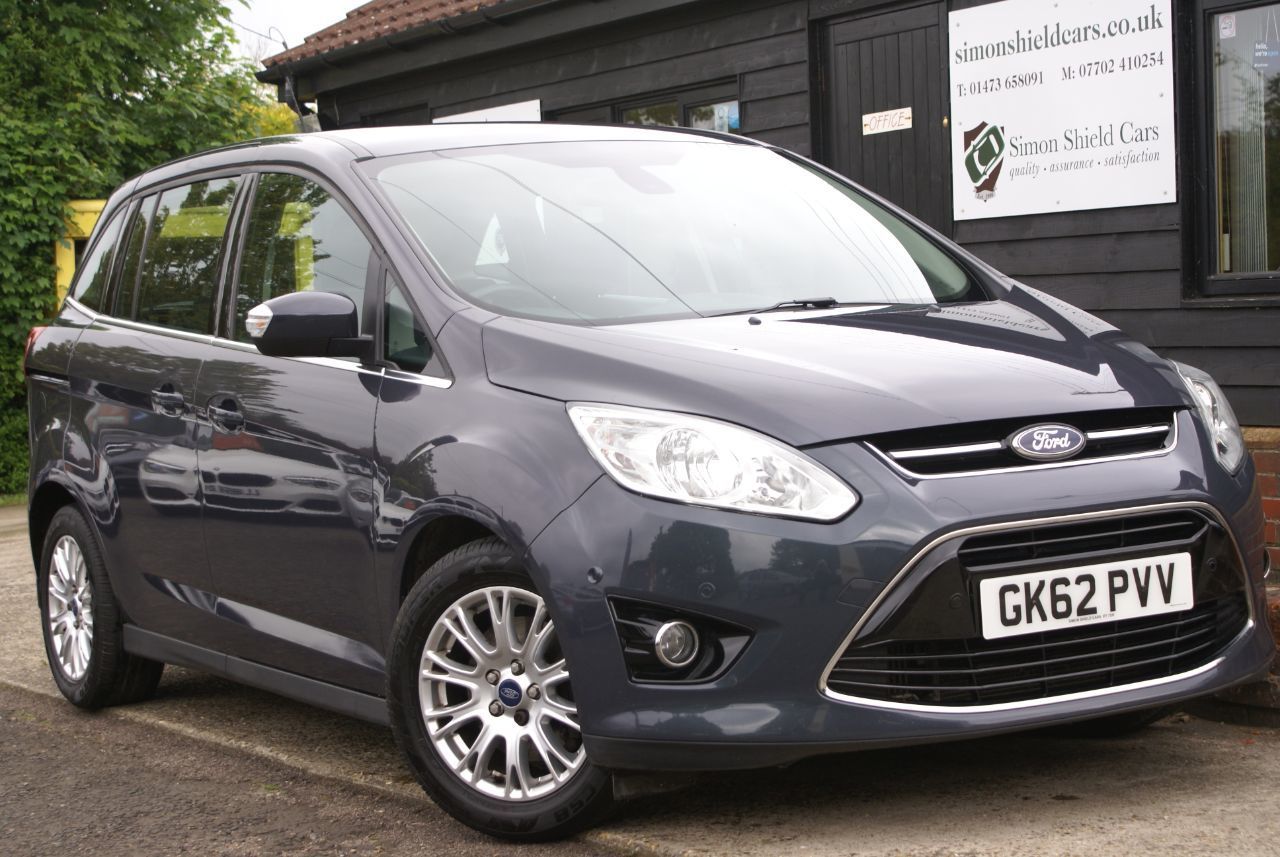 Ford Grand C Max
Want an MPV with plenty of space and 7 seats - that is always a tricky one. Lots of cars have 5 seats and plenty of boot space or 7 seats with minimum boot space. However, the 7 seater Ford Grand C-Max has options available to make your life a little bit easier.
If you need a 7 seater car then the Grand C Max is an option, it has 5 standard seats and two seats in the boot - perfect for children. You can lay them flat which does increase the boot space from 65 litres with 7 seats up to 448 litres with 5 seats and then when you lay all the back seats down and only have the front seats up it increases to 1,715 litres. Not only do you have a 7 seater car, now you have a van. To make it even easier the rear doors slide open making it easier to get in and out of in car parking spaces. The middle rear seat also collapses and folds into the side rear seat for easy access into the third-row seats. Check out our walkaround video with Simon to see how this works: https://www.youtube.com/watch?v=YL-9wrOXDDQ&t=1s
This 2012 version in stock at Simon Shield Cars (click link for more information: https://www.simonshieldcars.co.uk/used/ford/grand-c-max/16-tdci-titanium-5dr/ipswich/suffolk/18930487/#top-image ) has full-service history, 2 owners, but hasn't had a hard life as some MPV's have. Come and have a look for yourself. Also, take a look at our 5-star reviews, you won't be disappointed.
Call us or send us a message: 01473 658091 or WhatsApp us on 07702 410254.
Latest News
07-06-2022
Where is my spare wheel? A weekend away, someone else is driving. What a…
Read more >
13-04-2022
Easter seems to have come around very quickly this year and it is a late one…
Read more >
25-03-2022
As of 25th March 2022, it will be illegal to use your handheld mobile phone…
Read more >