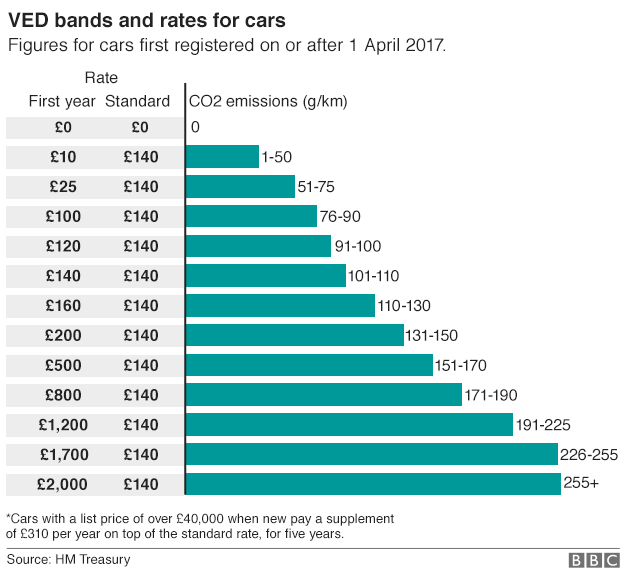 July Budget 2015 for car owners, new and used
How is this going to affect you the car owner.
Pros:
Fuel duty has been frozen for this year
(this doesn't mean that prices won't go up)
New countryside tax relief has kicked in so filling up your car in rural locations should result in 5p a litre reduction. Have you seen any reduction since April?
Cons:
Insurance Premium Tax
Is rising from 6% to 9.5% from November. This will mean that car insurance costs will be on the rise as this is a cost that is passed onto the customer. Working out at roughly £35 extra per 2-car families. (Probably the amount saved at the fuel stations!)
New Car taxation from 2017 1st April
If you purchase a new car after 1st April 2017, there will be a new taxation system in place. In the first year, the road tax is a different price to subsequent years. (See the photo below). The government get the money up front for new cars with large CO2 emissions, so buy a used cars after year 1 instead!!!! Cars over £40,000 will pay a surcharge of £310 per annum for the first 5 years of its life. All this extra money will go towards repairing our roads by the end of this decade.
New cars and motorbikes won't need an MOT for 4 years instead of the current 3 years interval. (Under consultation) Apparently saving the driver £100 million a year.
Used Cars
The current road tax system will continue for used cars.
Company car tax rates 2019-2020
Will continue to be based on a percentage of list price, but the tax will increase by 3% for cars emitting more than 75g/km of CO2 from 2019-20 - up to a maximum rate of 37%. The cleanest company cars will have to emit 0-50g/km of CO2, with further bands at 51-75g/km and 76-94g/km.
Regulations on claims
Tougher regulations to be placed on Claims Management firms, which, according to Aviva, 95% of motorists wanted. No further details were given.
What do you think?
Latest News
26-01-2022
Another great used car has gone to another lovely home today. The Audi A1 was…
Read more >
28-10-2021
Holly bakes Whilst cycling past the garage, Holly's Dad noticed we had a new…
Read more >
25-10-2021
The London Ultra Low Emissions Zone has increased its size. It now covers the…
Read more >