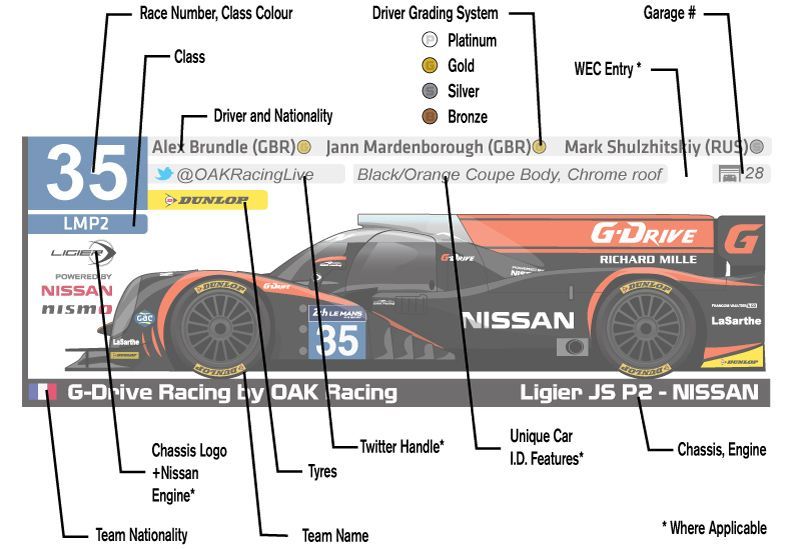 Le Mans 2014
This weekend sees Le Mans 24 hour race begin on Saturday at 3pm in France (2pm UK) time. This is a test of endurance, 5,500 km in 24 hours, as @SpeedTVAus put on twitter, it's a full F1 season in one day. That sums it up nicely.
"To do 5,500km on the limit at #LM24 is a full #F1 season in 1 day." - http://t.co/iEbeBXlKm4 @AussieGrit @porscheaus pic.twitter.com/RIfga6r7hM

— SPEED TV Australia (@SPEEDTVAUS) June 13, 2014
Mark Webber is driving this year, the ex F1 driver in the Porsche team. You can follow @porscheraces on twitter. He'll be driving alongside Timo Bernhard and Bernhard Hartley. To see who else is driving and categories of cars, here's the spotters guide
http://www.spotterguides.com/wp-content/uploads/2014/06/LM_14_v3_a4.pdf
Hashtags to follow on Twitter are:
#lm24
#eatsleepRACErepeat
#lemans
#24lm
To watch on TV on Eurosport channel on Sky.
Friday is a day of rest where you can walk up and down the pitlane. The action starts at 9am (French time) with the warm up. Watch all the action live here:

Live - 2014 Le Mans 24 Hours by lemans-tv
I'll be keeping up to date on Twitter, so you can always follow our handle too @simonshieldcars.
Congratulations to the Audi R8 team 1 and 2 for a superb hat-trick.
Latest News
07-06-2022
Where is my spare wheel? A weekend away, someone else is driving. What a…
Read more >
13-04-2022
Easter seems to have come around very quickly this year and it is a late one…
Read more >
25-03-2022
As of 25th March 2022, it will be illegal to use your handheld mobile phone…
Read more >