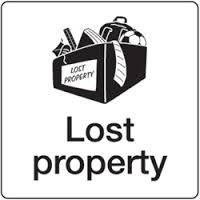 Lost Property
How many of you have left items in used cars when you've sold it?
Can't remember.
Quite a few dealers have large lost property boxes from items that have been found in cars that have been part exchanged.
Over the last 20 years what have we found:
Umbrellas
Pennies (just pennies I'm afraid)
Toys (especially fast food meal toys - you know which brand I'm talking about. Some adult toys too!!!)
Food wrappers (mouldy food, sweet wrappers & just about any kind of food)
CDs/DVDs
Nothing unusual in Suffolk but plenty of stories on the internet.
Latest News
07-06-2022
Where is my spare wheel? A weekend away, someone else is driving. What a…
Read more >
13-04-2022
Easter seems to have come around very quickly this year and it is a late one…
Read more >
25-03-2022
As of 25th March 2022, it will be illegal to use your handheld mobile phone…
Read more >