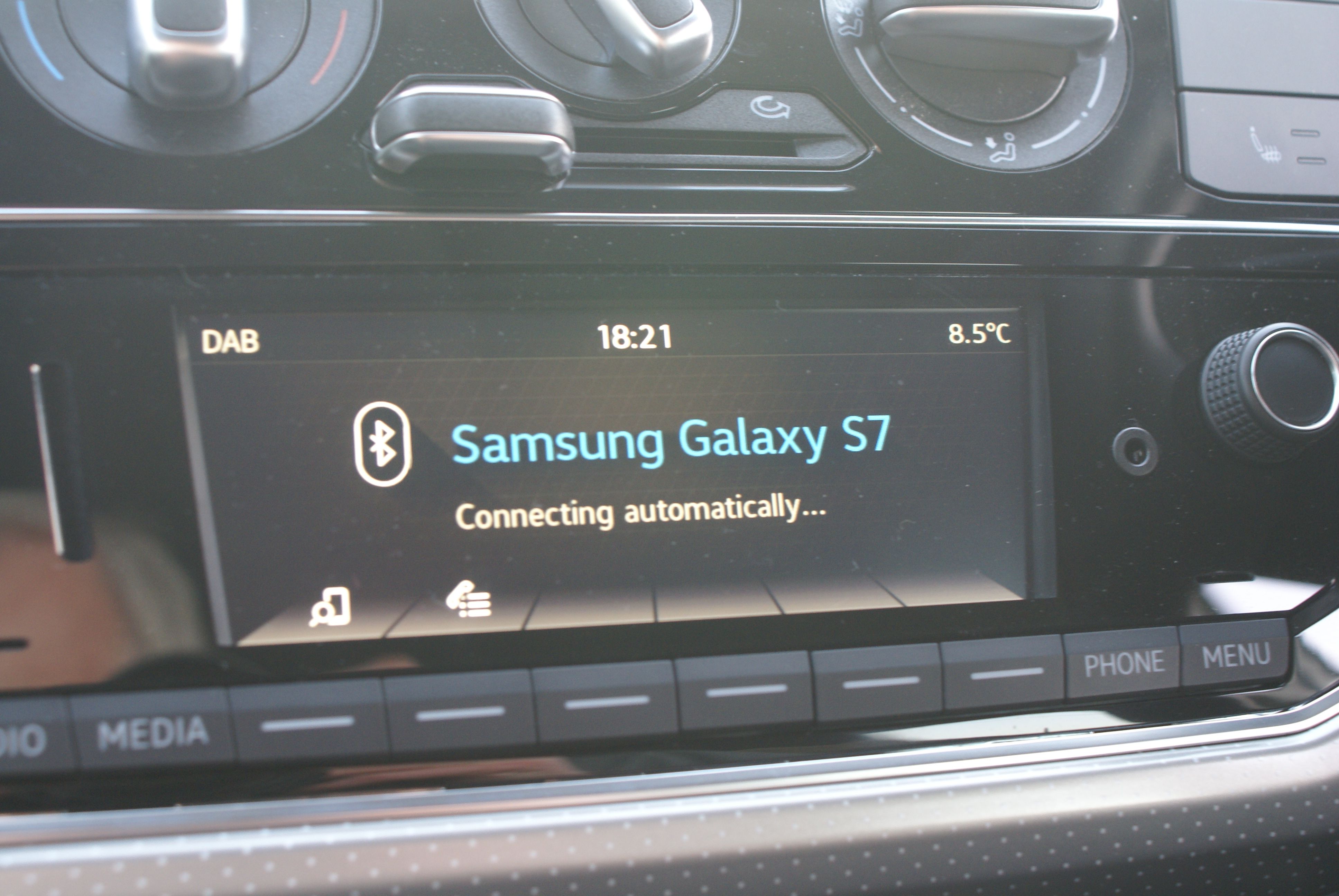 maps and more VW Up
No expensive gadgetry to malfunction on the VW UP!, just use your smartphone. That's right, VW have an app that you can download onto your phone and use in your car. They've even integrated a cradle and USB port to support your smartphone whilst driving. Put on your bluetooth and it will connect with the used car (going through various connection settings the first time you connect). Your phone is now your very own UP! infotainment system, DAB Radio, streaming music, Think blue, Maps and onboard computer. You can still use it to make calls too!!
Lets have a look at the various options in more detail:
Media/Radio accesses all of the available music files (SD card, smartphone, AUX-IN) and displays the title, artist and cover. In addition, the driver can use this function to search for and save radio stations (FM, AM, DAB+). The radio station along with any text and logo are also displayed.
Navigation or maps enables off-line navigation without roaming costs with a 2D or 3D map view. You should also be able to access traffic, parking and refuelling options (including fuel prices) in your local area. It does mean you have to download the map onto your phone which could use up a lot of storage. We would still recommend using Google maps.
The MFD multi-function display provides vehicle information: fuel consumption, the distance driven and the time required.
Instruments show circular displays for the engine speed and coolant temperature.
The The Think Blue Trainer function provides information on your driving style and offers help with a selection of games and training tasks, to help you save fuel and become more efficient in your driving. Great for first time drivers and the rest of us too.
You can use the telephone function handsfree to call your contacts.
Download the app today from Google store or Apple store.
To pair your phone with your UP! give us a call on 01473 658091, take a look at our VW up in stock today https://www.simonshieldcars.co.uk/used/volkswagen/up/10-high-up-5dr/ipswich/suffolk/18851729/#top-image
Latest News
07-06-2022
Where is my spare wheel? A weekend away, someone else is driving. What a…
Read more >
13-04-2022
Easter seems to have come around very quickly this year and it is a late one…
Read more >
25-03-2022
As of 25th March 2022, it will be illegal to use your handheld mobile phone…
Read more >