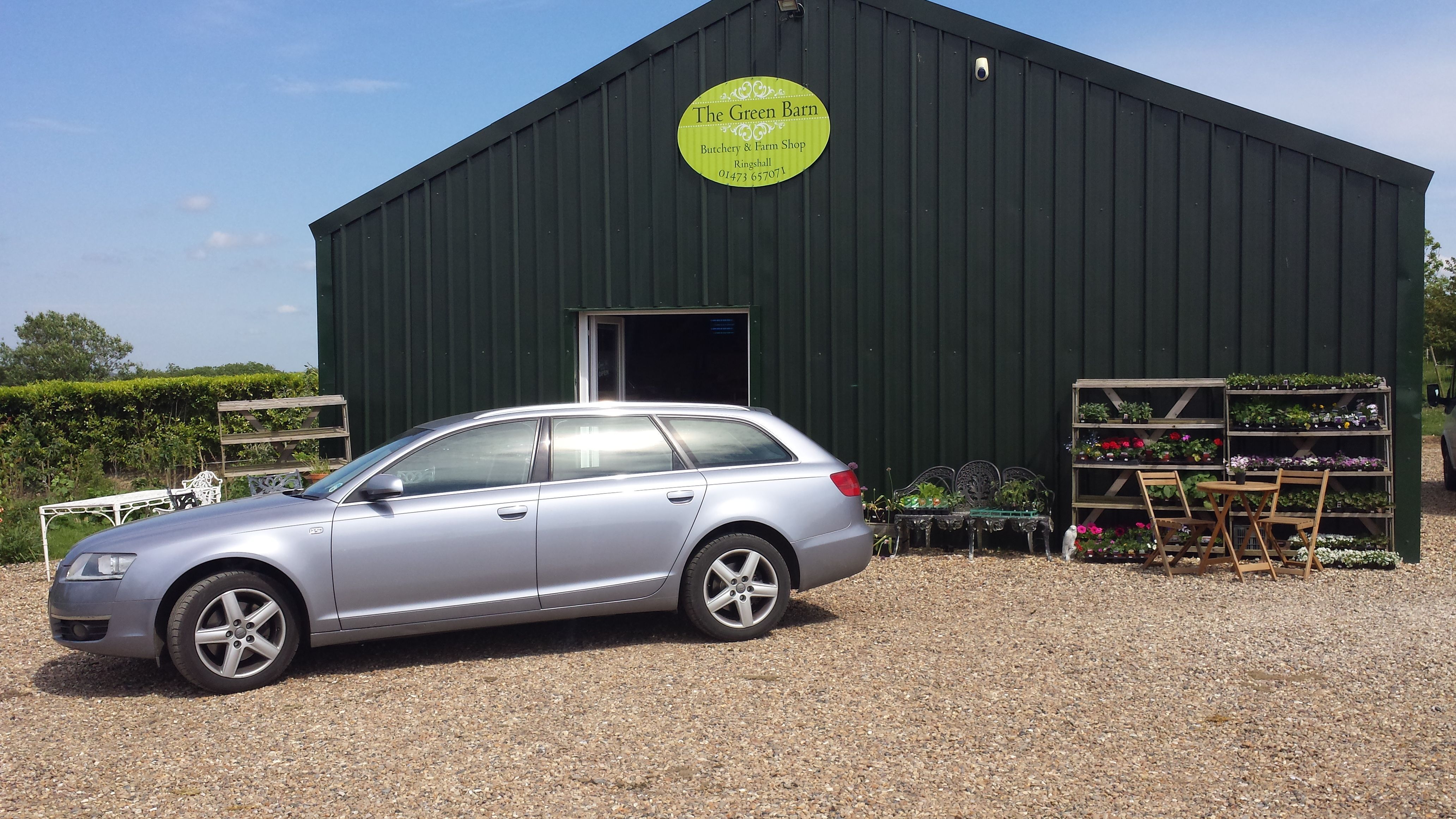 Simon Shield Cars local and personal
Shop local with the added personal touch.
Simon Shield Cars garage is near to a farm shop just around the corner and along the rural roads of Suffolk. James & Erica run, The Green Barn, from a purpose built barn in Ringshall. They started off by selling eggs by the side of the road. I would stop and pick up tray of eggs and if they were around I would have a chat and we got to know each other. We have children similar age so there is always common ground. About 2 years ago, they built a new barn to sell, meat, bakery items, fruit & veg, along with their eggs. They also produce their own meat from a stock of animals. The coffee machine arrived a few months ago and now you can have a coffee and chat outside too. They had an older Audi A6 and decided that they wanted to upgrade to a newer A6. James was on his way to talk to us about it, when he noticed Simon Shield Cars had an A6 Estate in stock. A test drive ensued and it was duly purchased.
I pop into the shop at least once a week to get by groceries and check that the car is behaving itself.
Latest News
13-04-2022
Easter seems to have come around very quickly this year and it is a late one…
Read more >
25-03-2022
As of 25th March 2022, it will be illegal to use your handheld mobile phone…
Read more >
18-03-2022
Do you use your local car wash? I found out something new today a Car Wash…
Read more >