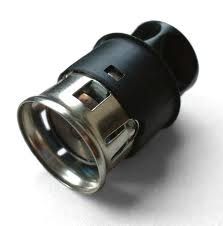 Smoking in vehicles carrying children is banned in England and Wales under new law
Smoking ban for drivers, with children under the age of 18 years old, is law from today, Thursday 1st October 2015. The law is changing to protect children and young people from harmful chemicals in tobacco.
It relates to the driver and any passenger in the car. A fine of £50 per person could be given if you are caught.
It applies to any car with a roof, even if the windows are down or sunroof open or the doorway open. A convertible or coupe, with the roof down completely, is exempt, but not if the roof is up.
The rules also apply to caravans, motorhomes, and campervans when the are being used as a vehicle but not when it's for living accommodation.
Company car vehicles are already smoke-free zones and are covered under different legislation.
E-cigarettes are exempt.
Part exchanging a car, by a smoker
So how does it affect, you, the car seller, if you smoke. Do you put the butts in the ashtray? Are there cigarette marks/burns on the seats? Does the car smell of smoke?
Do you have an air freshener in the second hand car, great idea, but this won't get rid of the smell, however, as it's now ingrained in the fabric and air conditioning unit and you probably don't notice the smell either.

The first thing the car dealer is going to do is knock the price of your part exchange money. Why? Because the car will need to be fit for re-sale. And this is what the dealer will have to do to get it ready for re-sale.

The car will need a good valet by professional valeters (which can cost anywhere between £50-£120). Sometimes valeters use a bomb that cleans the air conditioning system too and it's about the same amount of money.

If there are cigarette burns on the seats, these could be mended or even replaced. If your seat is bonded then it would have to be replaced and you could be into £100's. The dealer would take this into consideration. Already your car is not worth the amount of money you thought it was worth.

Newer cars don't even have ashtrays or cigarette lighters in the cars. This is an optional extra.
What about company cars?
If you drive a company car, smoking is illegal inside the car (introduced in 2009) and you'll find stickers in the car in each compartment. If it's a new car, there won't be an ashtray or cigarette lighter in the car, smoker packs are optional extras.
This is what the Government say on their website:
"Driving for a living
Smoking is not allowed in any work vehicle that more than one person uses, like:
goods vehicles used by more than one driver

company cars used by more than one employee
Workers can smoke in a company car that only they use (if the employer agrees)."
Latest News
07-06-2022
Where is my spare wheel? A weekend away, someone else is driving. What a…
Read more >
13-04-2022
Easter seems to have come around very quickly this year and it is a late one…
Read more >
25-03-2022
As of 25th March 2022, it will be illegal to use your handheld mobile phone…
Read more >