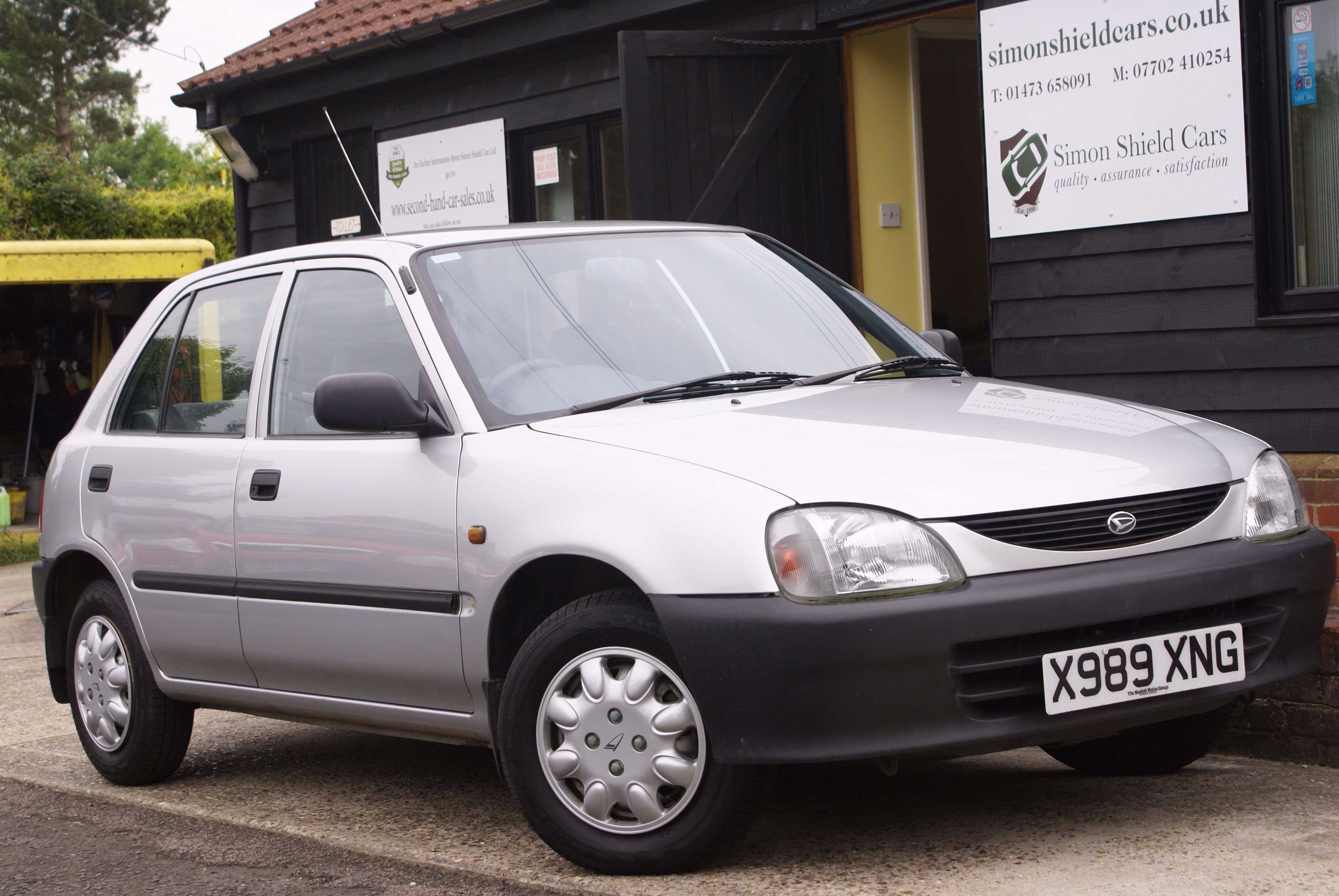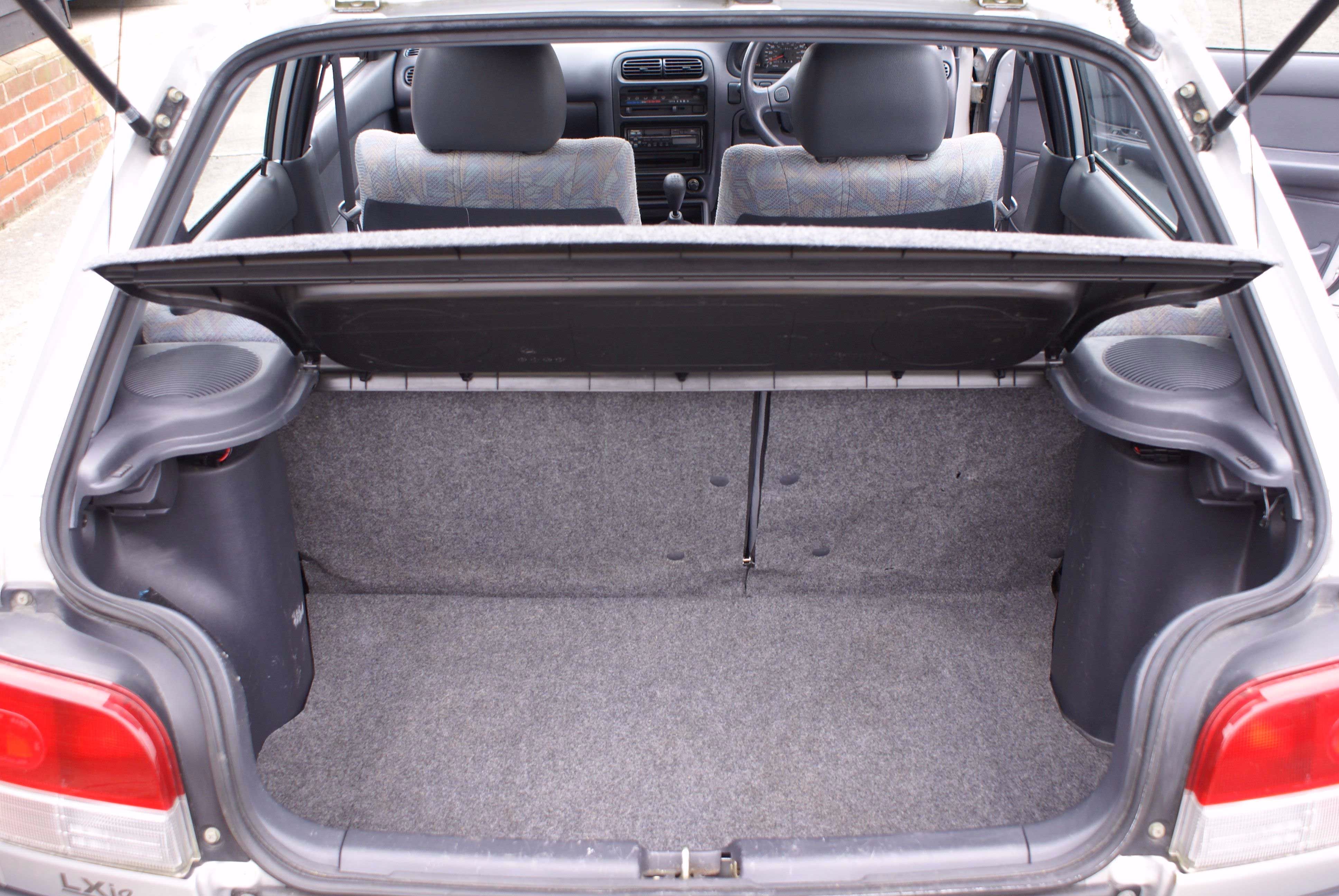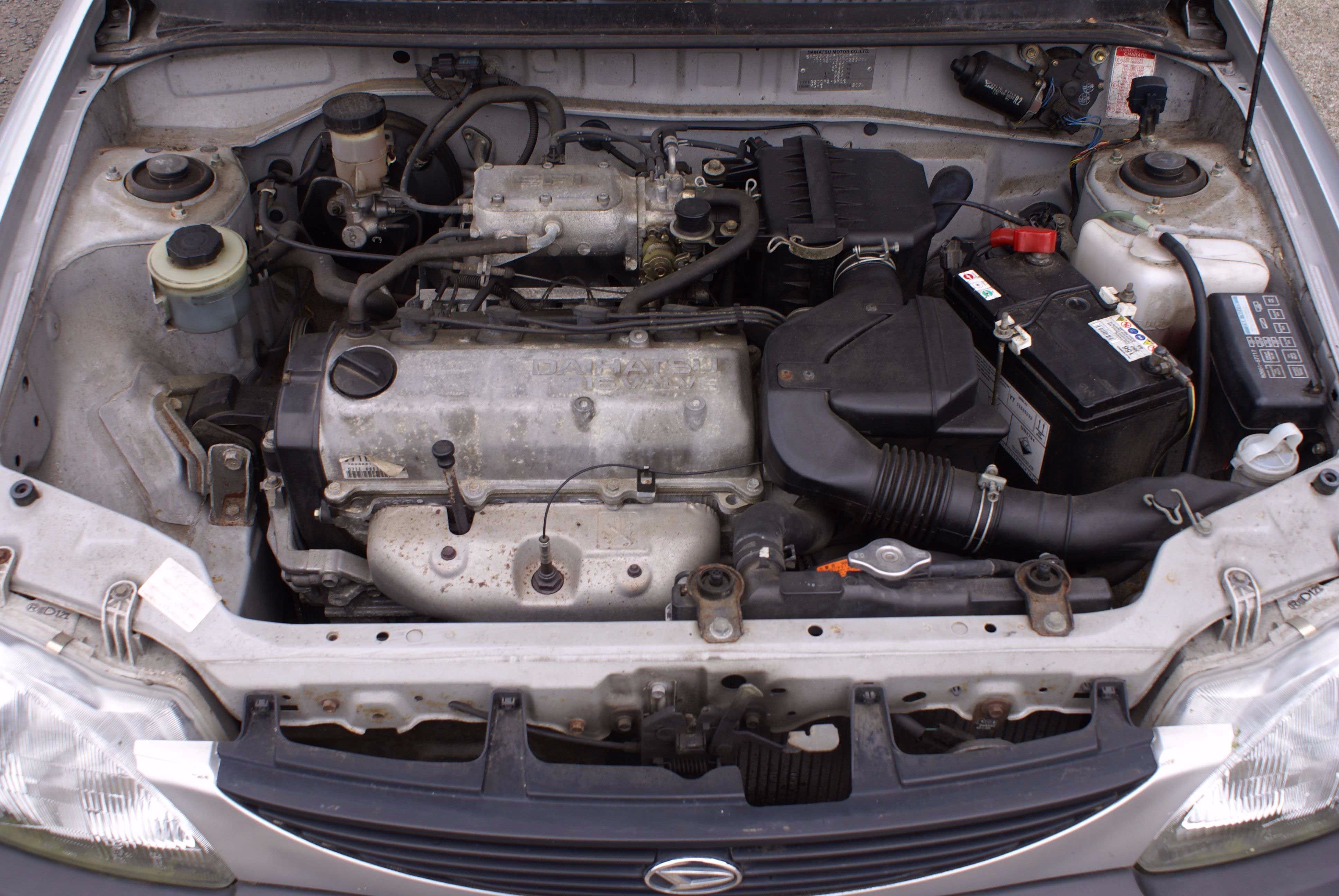 The life and times of an X reg Daihatsu Charade
It's not often you come across a car talking about itself, so I suppose I'm one of the first? As a matter of fact, 'The Bloke' who owns me, once had another car much older than me which was a Triumph from 1970 and she wrote a column for a club magazine called "The View from my Garage" so I can't claim to be the first – just one of them.
Anyway, it's time for introductions.
I'm a Daihatsu Charade and I first saw this country in 2000 when I was first licenced so I have an 'X' plate to prove it. That said, 'The Bloke' plans to change my number plate quite soon for what he calls his cherished number so I'll probably have to assume a new identity? For most of my life to date, I've hardly been anywhere and I've only done 20,000 miles in total. This is because my first owner only needed me for the occasional shopping trip and while I was regularly serviced, I still didn't go all that far. Mostly, I lived in his drive and collected quite a lot of the fallout from some nearby cypress trees which got everywhere on my paintwork, around my door openings, under my bonnet and inside my fuel filler flap – and did it itch!
Fast forwards and one day earlier in the summer of 2016, I found myself at a dealer for Mazda cars and it soon became clear I was going to be replaced. I wasn't too happy about that and I got really worried when the salesman said something like, "but it's only done 18,000 miles, it's got a full service history and it's really too good to put on the scrapping scheme."
Scrap? Me? Good heavens, I'm far too good to scrap!
So they took me in part-exchange for something with electronics everywhere, air-conditioning and reversing sensors and I awaited my fate.
Soon after my former owner had left the Mazda place in their new car leaving me lonely, unloved and unwanted on a very draughty forecourt, I heard the salesman talking on his mobile to someone he knew in the trade. He said something like, "Simon I know from an age viewpoint that this wouldn't be your choice because the car is way too old, but it really is a gem and just the sort of thing I know you like to sell. It's worth coming to have a look, isn't it?"
Seemingly, Simon (whoever he was) was prepared to make a journey to come and look at me and when he arrived a day or so later, he was so impressed he bought me for his own used car stock and advertised me on something called the internet.
And that's where 'The Bloke' found me.
His mother once had a car like me in which she did tens of thousands of trouble-free miles and this impressed 'The Bloke' so much that when it came time for that Daihatsu Charade to be sold, he bought it and did many more tens of thousands of miles in it himself, which were all completely trouble-free too.
But what did he expect?
Daihatsu's are reliable.
So you could say 'The Bloke' was well-disposed towards Daihatsu Charades and the upshot of it was that he took a train ride from deepest Worcestershire to where I was in Suffolk, to buy me. I went to collect him from the local station and he drove me back to Simon's place of business where the two of them vanished into an office to deal with what the late Joyce Grenfell used to call "the sordid matter of coin" - and other issues that don't really concern me.
A short while later, 'The Bloke' re-appeared, got inside me, started my engine – and we were off! Bless my soul, I hadn't a clue where I was going but as my fuel tank got filled to the brim soon afterwards, I doubted I'd be returning to Norwich which had been my former home.
I wasn't wrong.
Soon afterwards we joined the A14 and started heading west. There were times during that journey when I went faster than I'd ever been before and that took a little getting used to – but I managed and eventually I arrived at my new home near Stratford upon Avon.
It was there that I discovered why I'd been bought and what I was going to do.
'The Bloke' and his wife established and run a charity that looks after people with a genetic illness called Primary Immune Deficiency (PID). Learn more about it by going to www.ukpips.org.uk . Basically, if someone has a PID, it's incurable and means they don't make things called 'antibodies' which is a human defence mechanism to stop people getting ill with infections like colds, 'flu and other illnesses. Because these poor unfortunate people are so often so ill and for so long, all they know are endless days feeling utterly lousy and there's not a lot that any doctor (I'm told a doctor is a mechanic for humans) can do except prescribe things called antibiotics. That said, the vast majority of doctors have never heard of PID, don't know how to treat it, don't know how to diagnose it or how to treat it – and in that regard, I suppose you could say they're like a lot of mechanics who wouldn't know how to change my engine oil, would knowingly tell a lot of non-mechanically minded owners that their car has 'serious piston slap' or some equally ludicrous technical term they'd never understand. Believe me, I've met one or two of those spanner shovers in the past - but thankfully only a few and I didn't suffer at their hands.
Anyway, my new role is this.
'The Bloke' wore out his last car doing many thousands of miles for the charity and the tight-fisted old git wasn't prepared to buy a new or newer car to wear it out in the same way. But because I wasn't too expensive, I don't drink gallons of fuel and I'm still in excellent condition, I'm going to be doing many thousands of miles for the charity visiting specialist hospitals all over the country where people with a PID go for their essential treatment. What's more, I'm going to be publicising the charity - and this unheard of medical condition, by having magnetic display boards on my sides and tailgate. I've already done 2,000 miles since coming to 'The Bloke' by going to different places and I know I'll be doing a lot more over the coming months. That's why Simon and his wife Caroline have asked me to write a blog about where I go and what I get up to.
Life this far has been quite good.
Shortly after I came to my new home, I had two Americans inside me with all their luggage and I took them to do all the rubber-necking tourist bits which they seemed to enjoy but I can't say I found it all that thrilling. There's only one good thing you can say about Stratford upon Avon – and that's leaving it! The parking is appalling, it's crawling with foreign tourists who leap in front of you because they've forgotten the rule of the road, they complain about the prices and get upset when they can't have Sushi for afternoon tea. Anyway, the Americans weren't impressed with Stratford (which was a great relief for me) so we went elsewhere. Judging by the amount of luggage they carried, my boot was a bit full and my back seat certainly was – but I managed. After that little shenanigans, I had my oil changed for some really super modern stuff called Castrol Magnatec Full Synthetic which was a real treat for me, but 'The Bloke' moaned about its price. Then I got a lovely bath with a high pressure hose, a thorough wax polish which got rid of my remaining 'itchy' bits from the cypress trees where I used to live - and I was fitted with a modern radio/CD player. I've got two nice floor mats to keep my carpets clean and life really could be a lot worse. I've made friends with two Westie dogs who live with 'The Bloke' and She Who Must Be Obeyed and the voluble one, called 'Jack', quickly nobbled my rear shelf for his own exclusive private barking place!
I'm shortly going to do a trip to Lincoln, then another down to Plymouth, later on it'll be West Sussex and I've a feeling I'll round off the year doing a dash to Aberdeen, Edinburgh and Newcastle upon Tyne on my way home.
But as time goes by, I'll keep you up to date with my new life and maybe 'The Bloke' will take a few pictures of me doing what I do best which is going long distances, keeping him warm and comfortable and not causing any problems in the process.
Latest News
07-06-2022
Where is my spare wheel? A weekend away, someone else is driving. What a…
Read more >
13-04-2022
Easter seems to have come around very quickly this year and it is a late one…
Read more >
25-03-2022
As of 25th March 2022, it will be illegal to use your handheld mobile phone…
Read more >