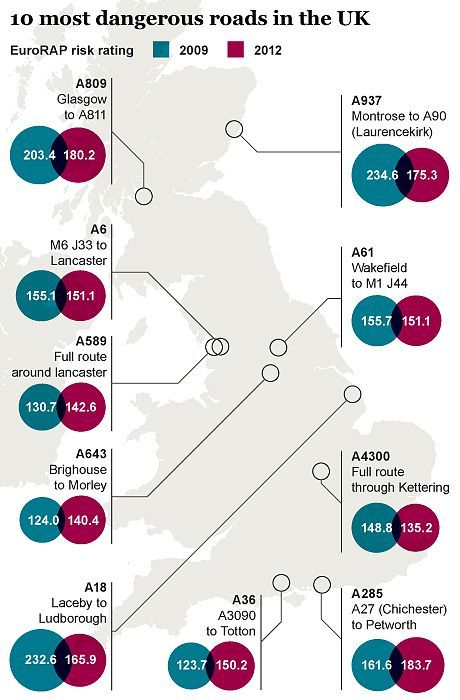 UK's most dangerous road
A285 between Chichester and Petworth remains the most dangerous road in the UK, with a 16% increase in accidents between 2007 and 2012. It's only a 12 mile stretch of road too.
As you can see from the picture it shows the increases over 5 years.
Do you live anywhere near these blackspots? Tell us your stories.
Latest News
13-04-2022
Easter seems to have come around very quickly this year and it is a late one…
Read more >
25-03-2022
As of 25th March 2022, it will be illegal to use your handheld mobile phone…
Read more >
18-03-2022
Do you use your local car wash? I found out something new today a Car Wash…
Read more >