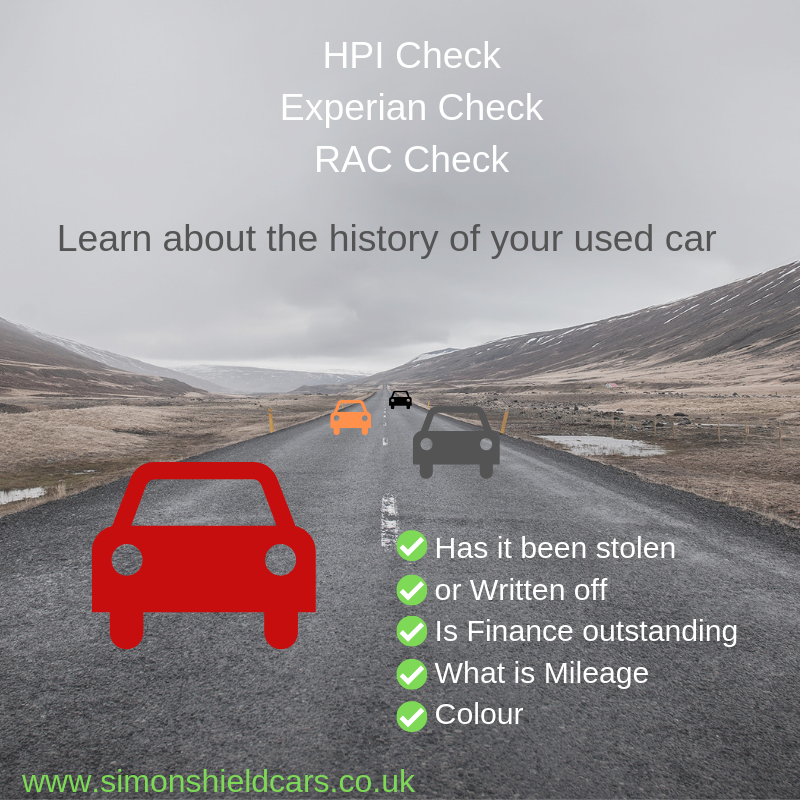 Used cars have history
Used cars have history - its so true and in so many different ways.
We had a customer pop in to get a part exchange price on their secondhand car, only to discover it was a Category D car*. They didn't have a clue so how do you check for this?
It is a simple report that any credible used car dealer will have already carried out; through one of these companies HPI, Experian or RAC. Ask to see it and read it. Should you buy from a private seller, buy a report it is very easy.
It will show the following:
🤔Has it been written off (if so what category is it)
😲Has it been stolen
💵Is finance outstanding against the car
🚗Is the mileage correct and colour
If you're not sure about a car get a report done today.www.simonshieldcars.co.uk use Experian and check every used car that comes onto our forecourt.
What experiences have you had?
*Category D cars - means that in the past it has been in an accident and the insurers didn't want to repair it; it has been salvaged and put back on the road, which is fine, as long as the work has been carried out properly.
Latest News
07-06-2022
Where is my spare wheel? A weekend away, someone else is driving. What a…
Read more >
13-04-2022
Easter seems to have come around very quickly this year and it is a late one…
Read more >
25-03-2022
As of 25th March 2022, it will be illegal to use your handheld mobile phone…
Read more >