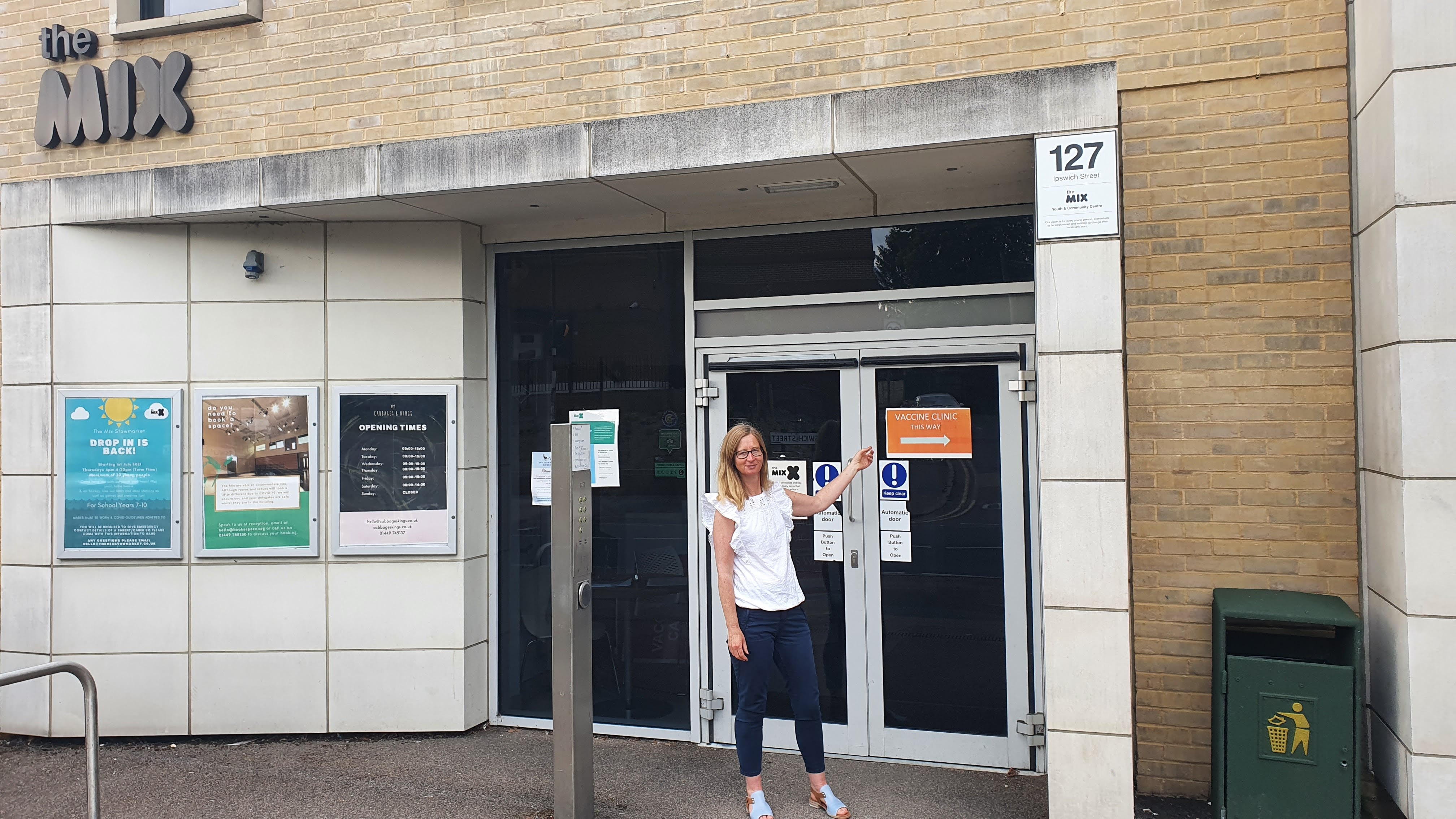 Volunteering week The Mix vaccination centre
Caroline started #volunteering at the local vaccination centre based at The Mix, Stowmarket and did her last stint during #VolunteeringWeek, working alongside the Stowmarket team for 2 or 3 sessions a week. Caroline really enjoyed working with a different team of people during each session, getting to know and help staff and members of the public at the same time.
Caroline started volunteering, when the third lockdown began, back in January 2021. The first few weeks were very very busy and each session would bring something new to light and as a team, we had to work through these problems ensuring a calm and welcoming environment for the patients. Now, we can do it with our eyes closed!!!!
These volunteering sessions kept Caroline going through lockdown 3 and new friendships have been made. Thank you to everyone who made it possible. If you think you can give something to help your community, go and give it a go, it really is worth it. The Mix is looking for volunteers.
Latest News
07-06-2022
Where is my spare wheel? A weekend away, someone else is driving. What a…
Read more >
13-04-2022
Easter seems to have come around very quickly this year and it is a late one…
Read more >
25-03-2022
As of 25th March 2022, it will be illegal to use your handheld mobile phone…
Read more >